Starting from £21.50, enjoy one of our made to order celebration cakes, perfect for any special occasion. You can also personalise your cake with a message, for a little extra.
We have been baking some spectacular celebration cakes, with our recent highlights being our Baileys and chocolate indulgence cake, Kinder Bueno cake and Mint Areo cake.
Please give 3 days notice when ordering one of our celebration cakes. Call 01279 411774 to place your orders. We are unable to honour changes after payment has been made.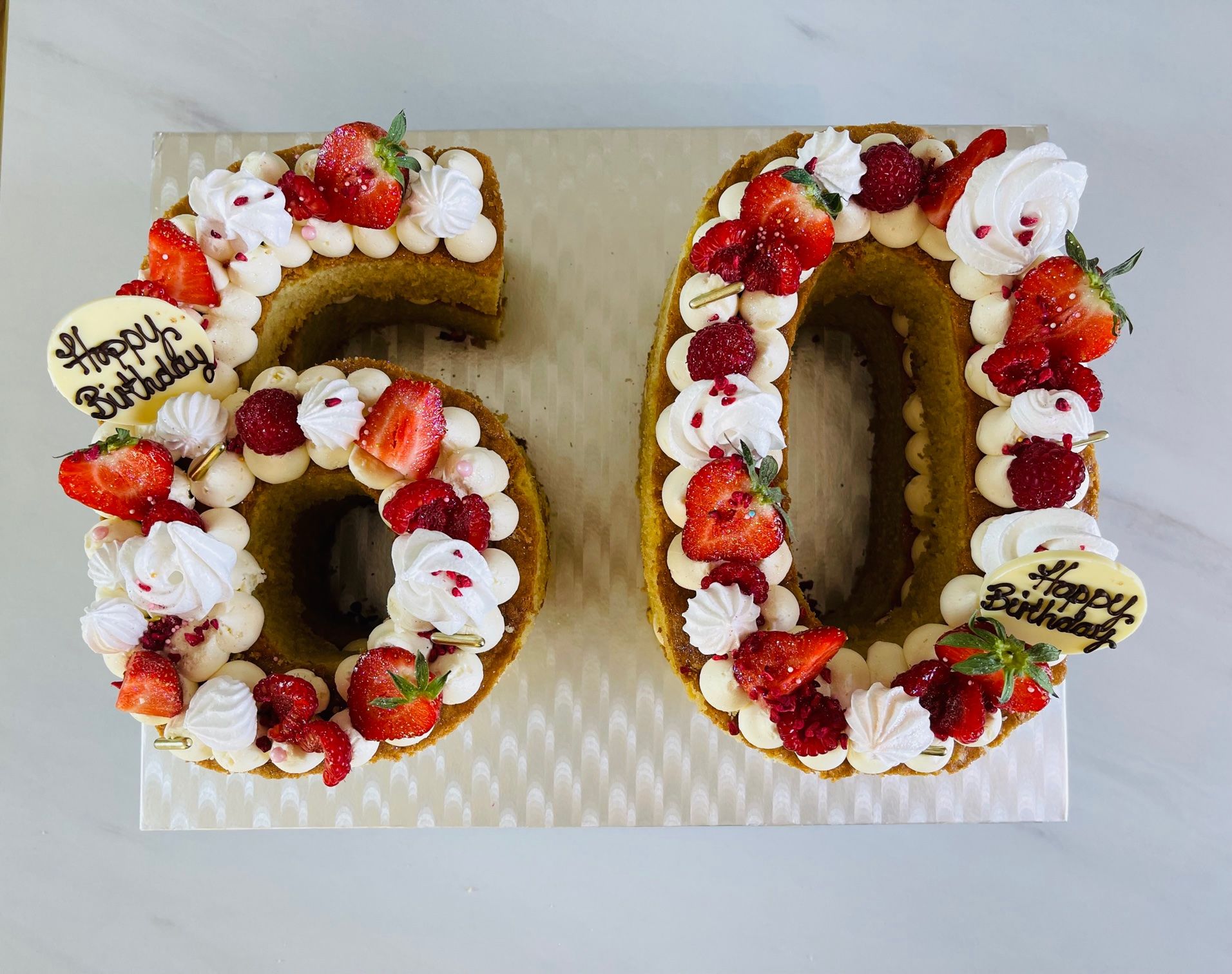 Enjoy a bespoke birthday cake, starting from £36.75. with any . We have a huge varitey of cakes to choose from including our recent features of triple chocolate cake, chocolate oreo cake, confetti cake and more! Check out our Cake Gallery for more inspiration.
Looking for something different? Give us a call to discuss what you would like, our bakers are always coming up with new ideas!
Personalise your cake by adding a chocolate disk with your own message for £5.00 or a cake topper from £7.00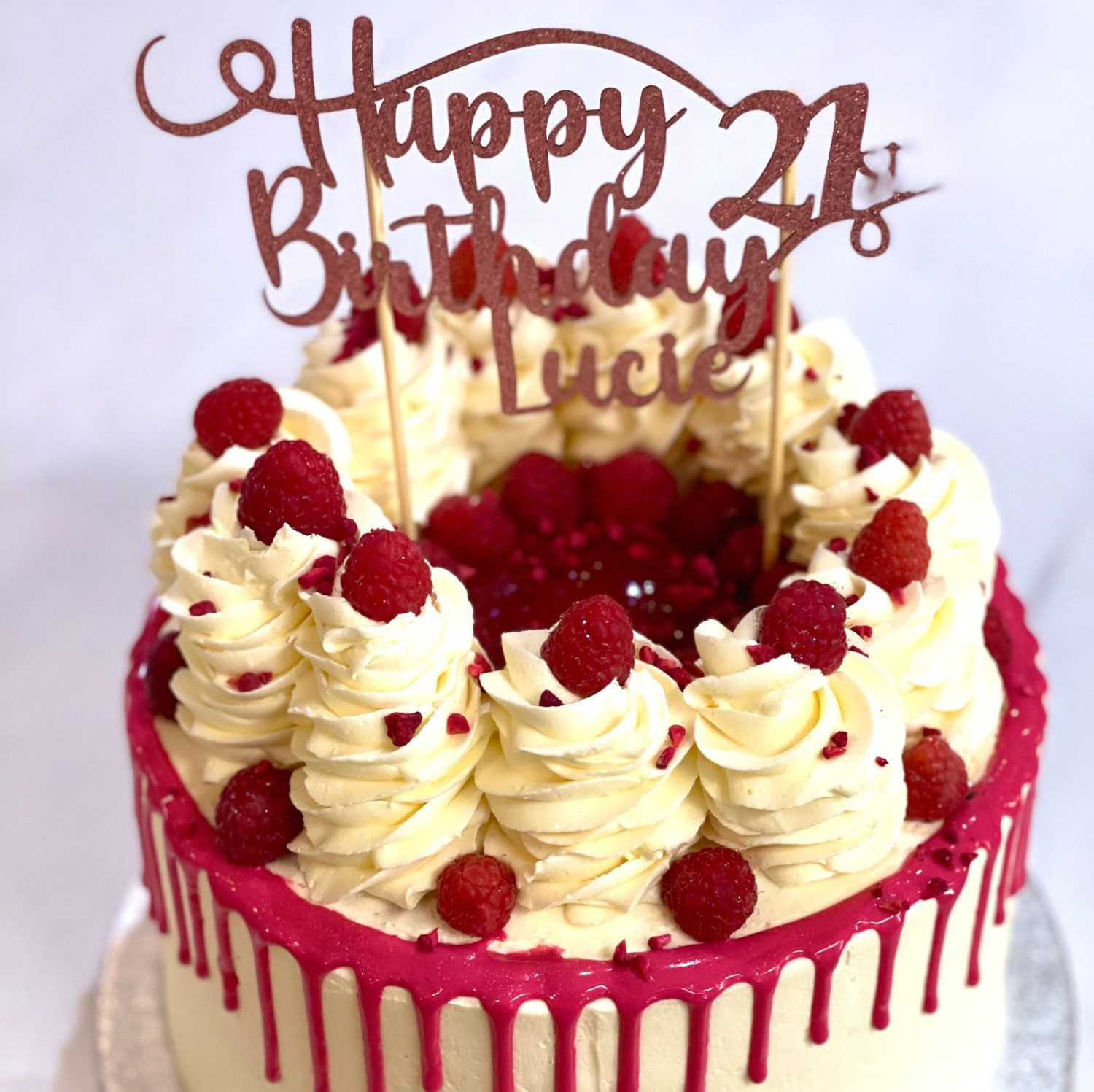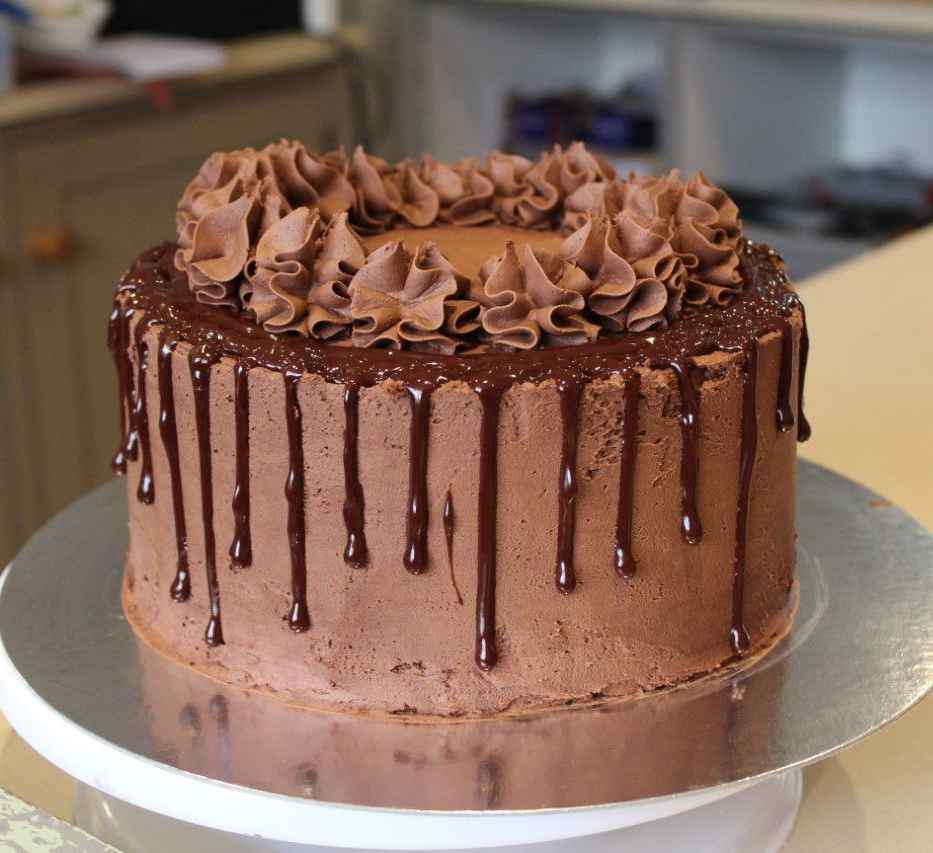 Starting from £40, our 'decorate it yourself' kits are the perfect activity for the family, with a wide range of decorations to choose from. You can also choose from a range of sponges including Chocolate, Victoria and Red Velvet.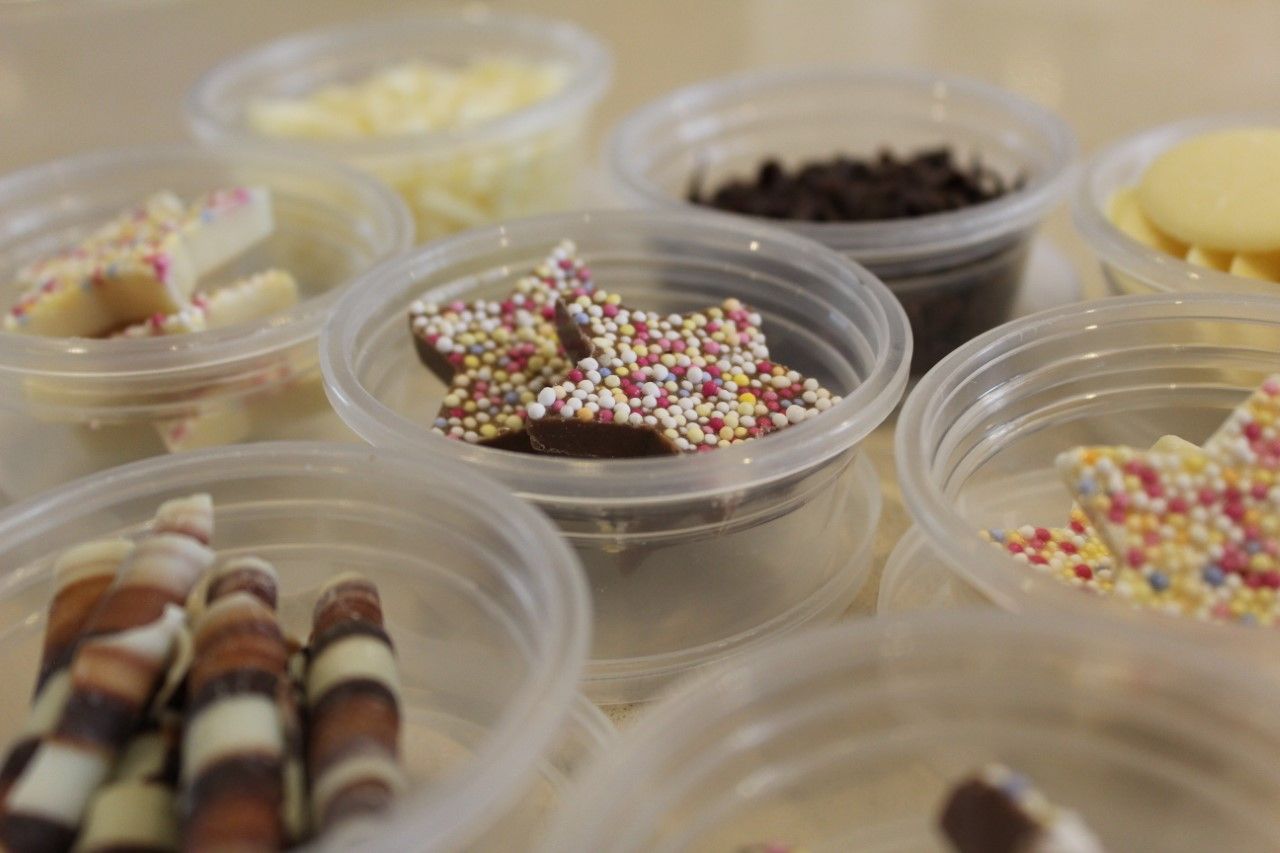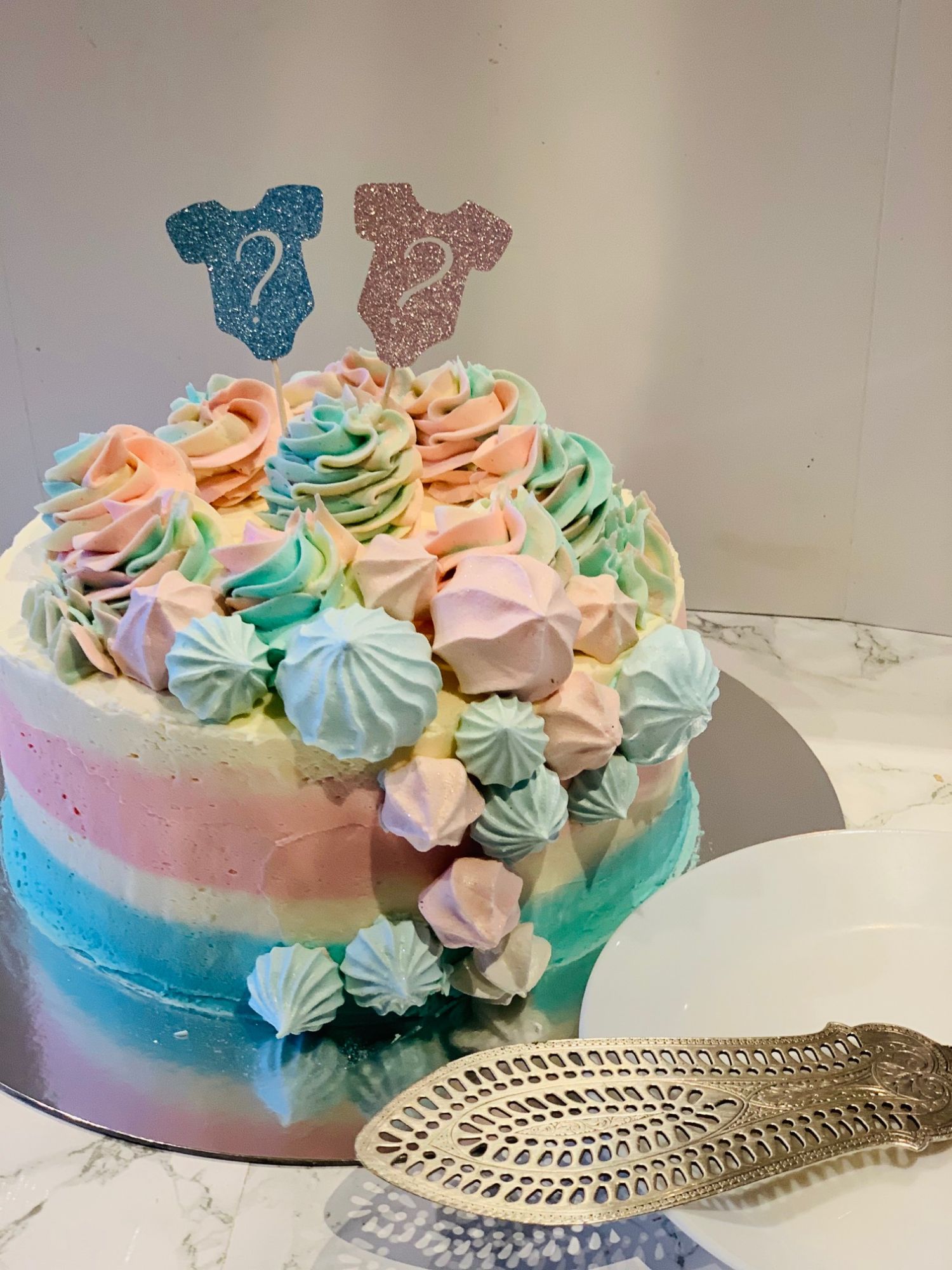 Looking to surprise all your loved ones as you reveal the gender of the newest member of the family? This beautiful cake is the perfect treat with the surprise factor you're looking for. Enjoy a fluffy victoria sponge crafted with meringue kisses and buttercream icing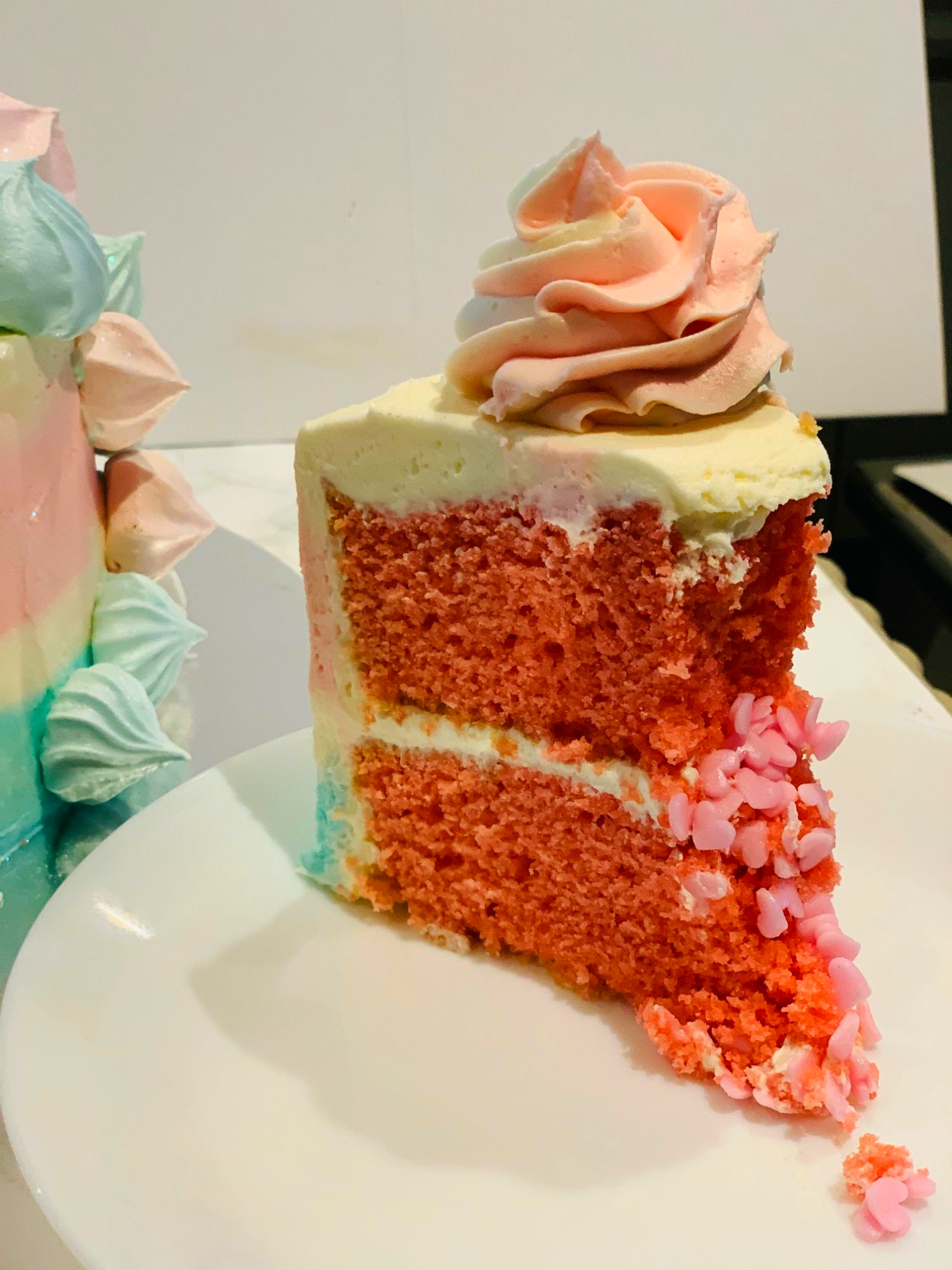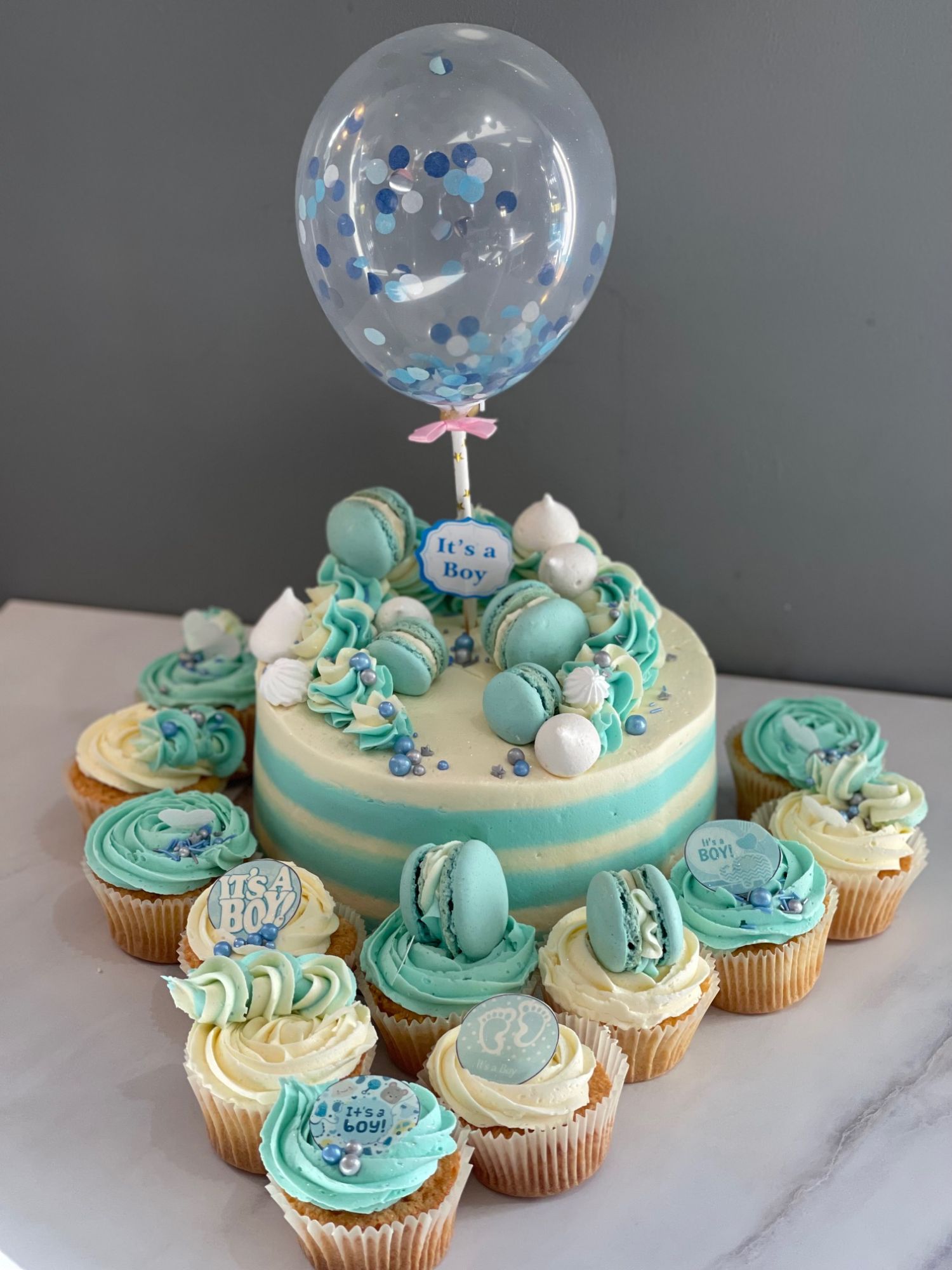 Baby Shower Cakes & Cup cakes
Are you celebrating the arrival of the newest member of the family? Our beautiful Baby shower cakes and cup cakes are perfect celebration treat. Enjoy a soft victoria sponge crafted with Macarons and buttercream icing.