Starting from £24.50, enjoy one of our made to order celebration cakes, perfect for any special occasion. You can also personalise your cake with a message, for a little extra.
We have been baking some spectacular celebration cakes, with our recent highlights Baileys and chocolate indulgence cake, Kinder Bueno cake and Mint Areo cake.
Please give 3 days notice when ordering one of our celebration cakes. Call 01279 411774 to place your orders. We are unable to honour changes after payment has been made.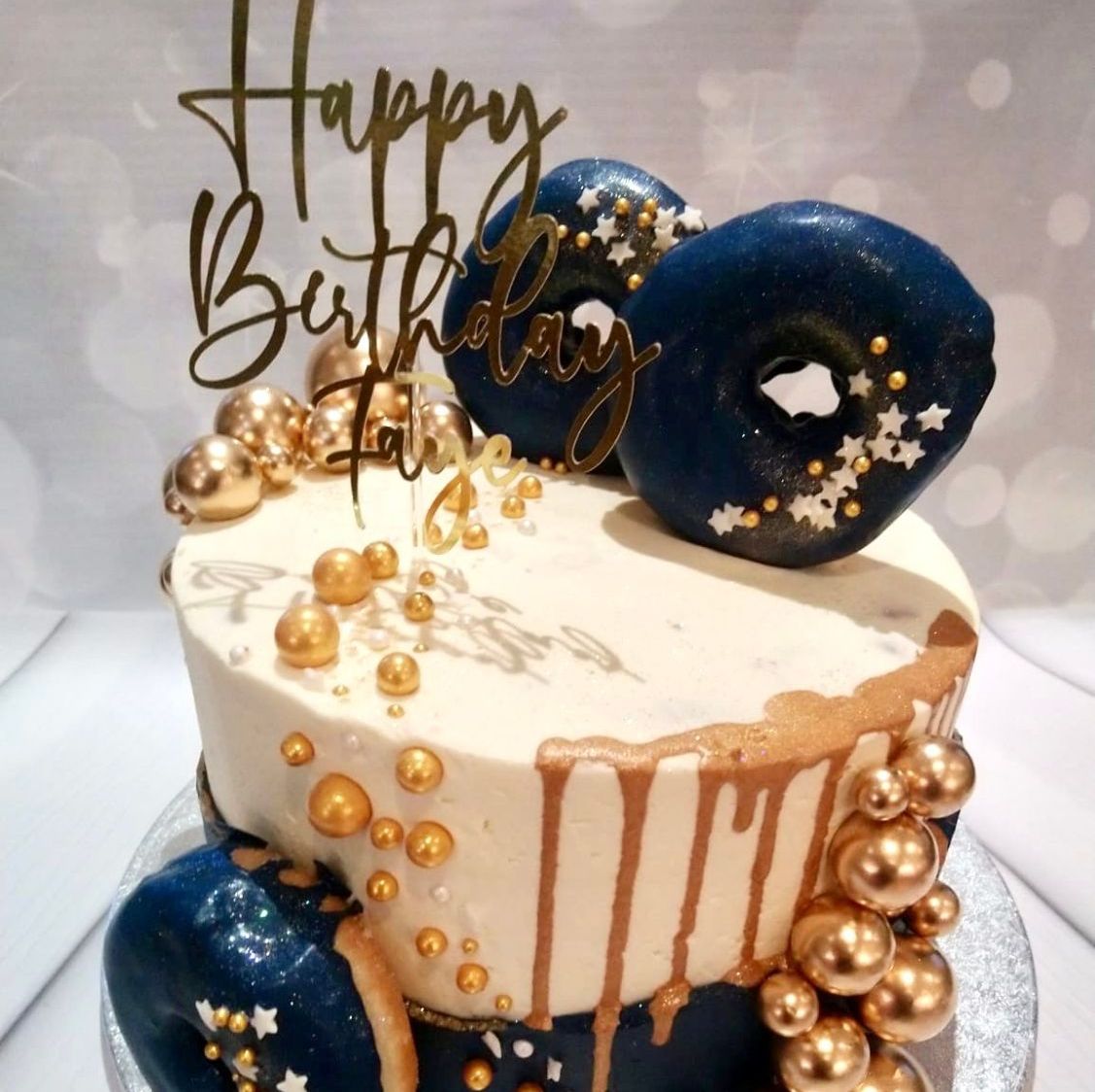 Enjoy a bespoke birthday cake, starting from £39.95. We have a huge varitey of cakes to choose from including our recent features of triple chocolate cake, chocolate oreo cake, confetti cake and more! Check out our Cake Gallery for more inspiration.
Looking for something different? Give us a call to discuss what you would like, our bakers are always coming up with new ideas!
Personalise your cake by adding a chocolate disk with your own message for £6.00 or a cake topper from £7.95
Head on over to our Shop & Collect page to order online, call in to discuss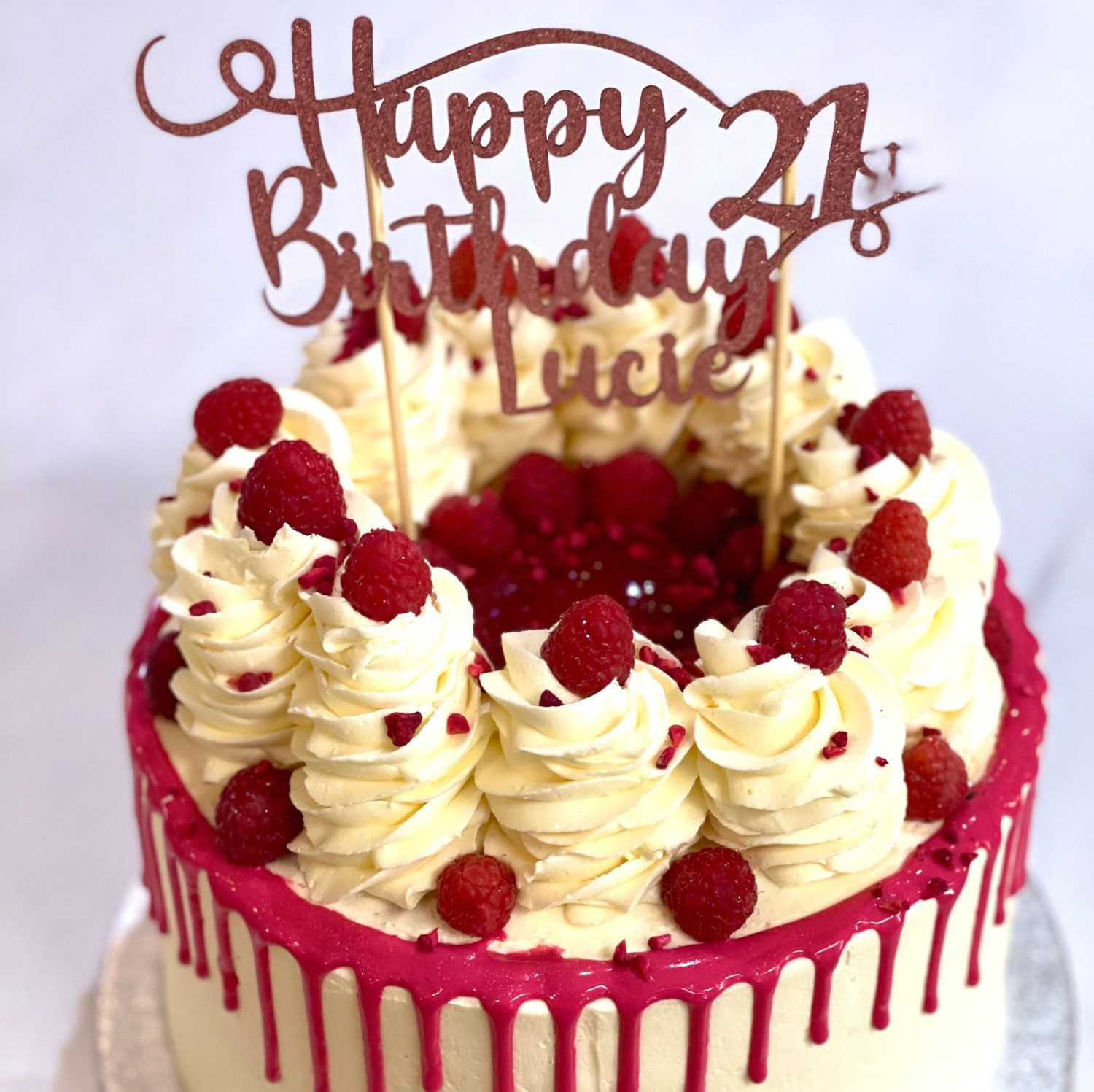 As individual as you are..........please call to talk about the design of your wedding cake. We can make a fabulous cake to fit in with the theme of your wedding and matched to your budget. Tasting sessions can be arranged by appointment.
We also offer confectionery, desserts and dessert tables to serve at your wedding.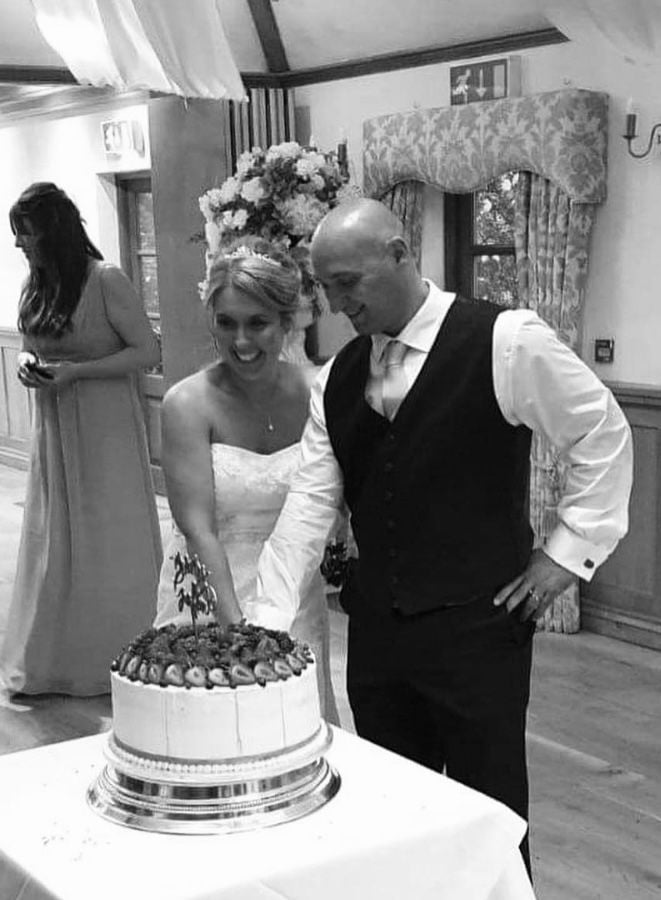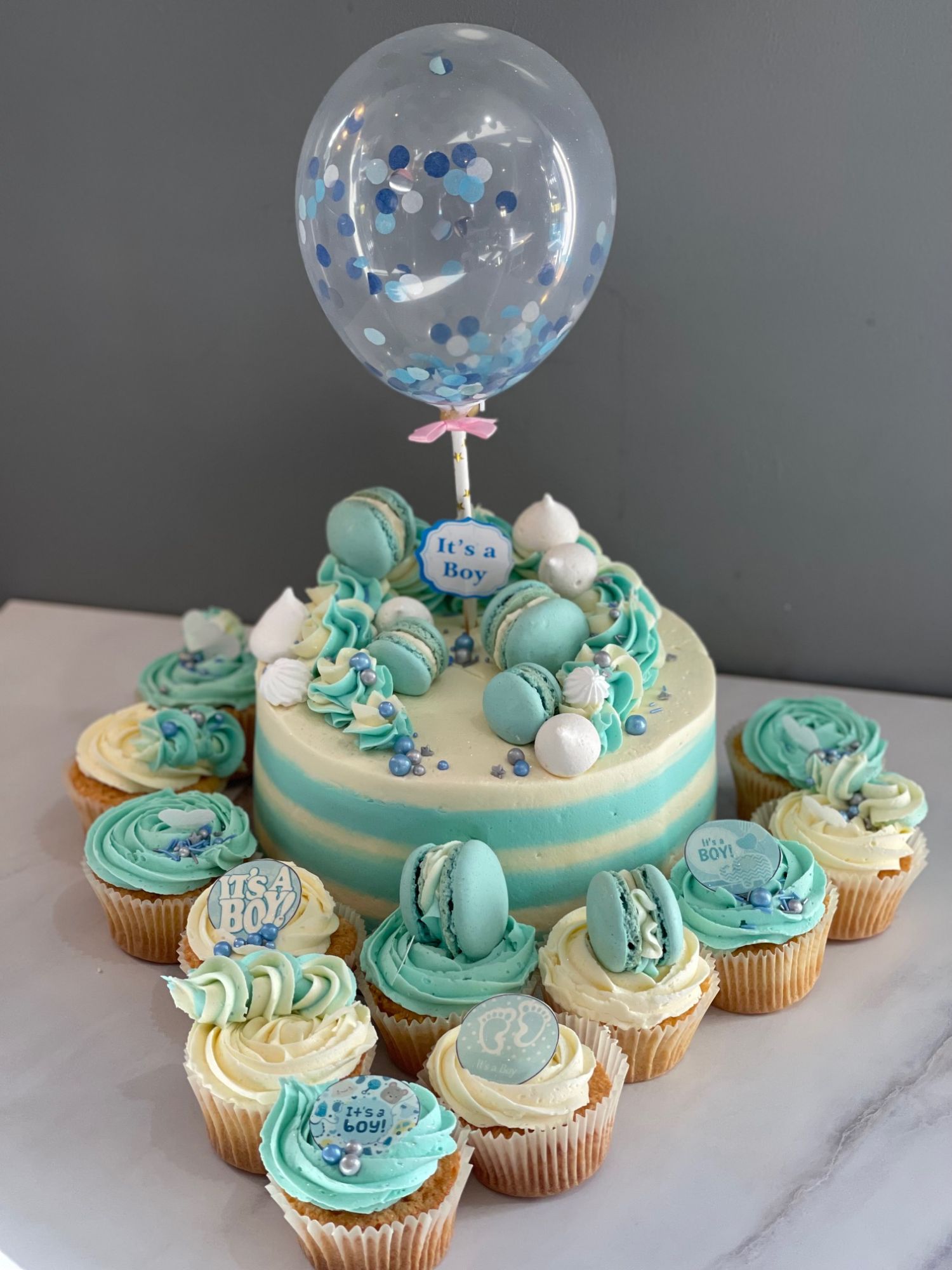 Baby Shower Cakes & Cup cakes
Are you celebrating the arrival of the newest member of the family? Our beautiful Baby shower cakes and cup cakes are perfect celebration treat. Enjoy a soft victoria sponge crafted with Macarons and buttercream icing. Cake as shown, £50.99 for an 8" cake, £73.99 for a 10" cake.
Add cup cakes and themed biscuits to complete the picture. Biscuits @ £1.75 each, cup cakes @ £2.75 each.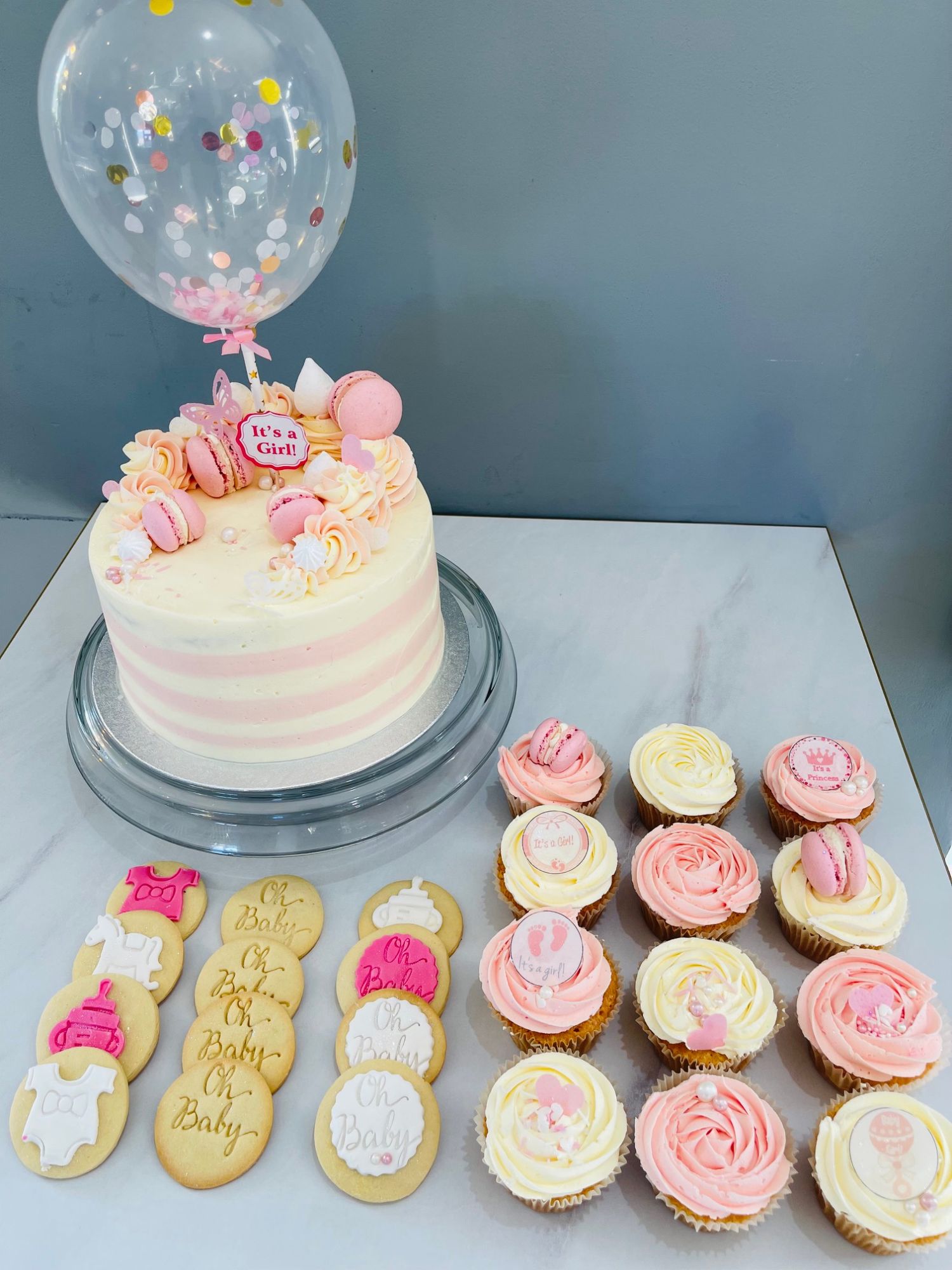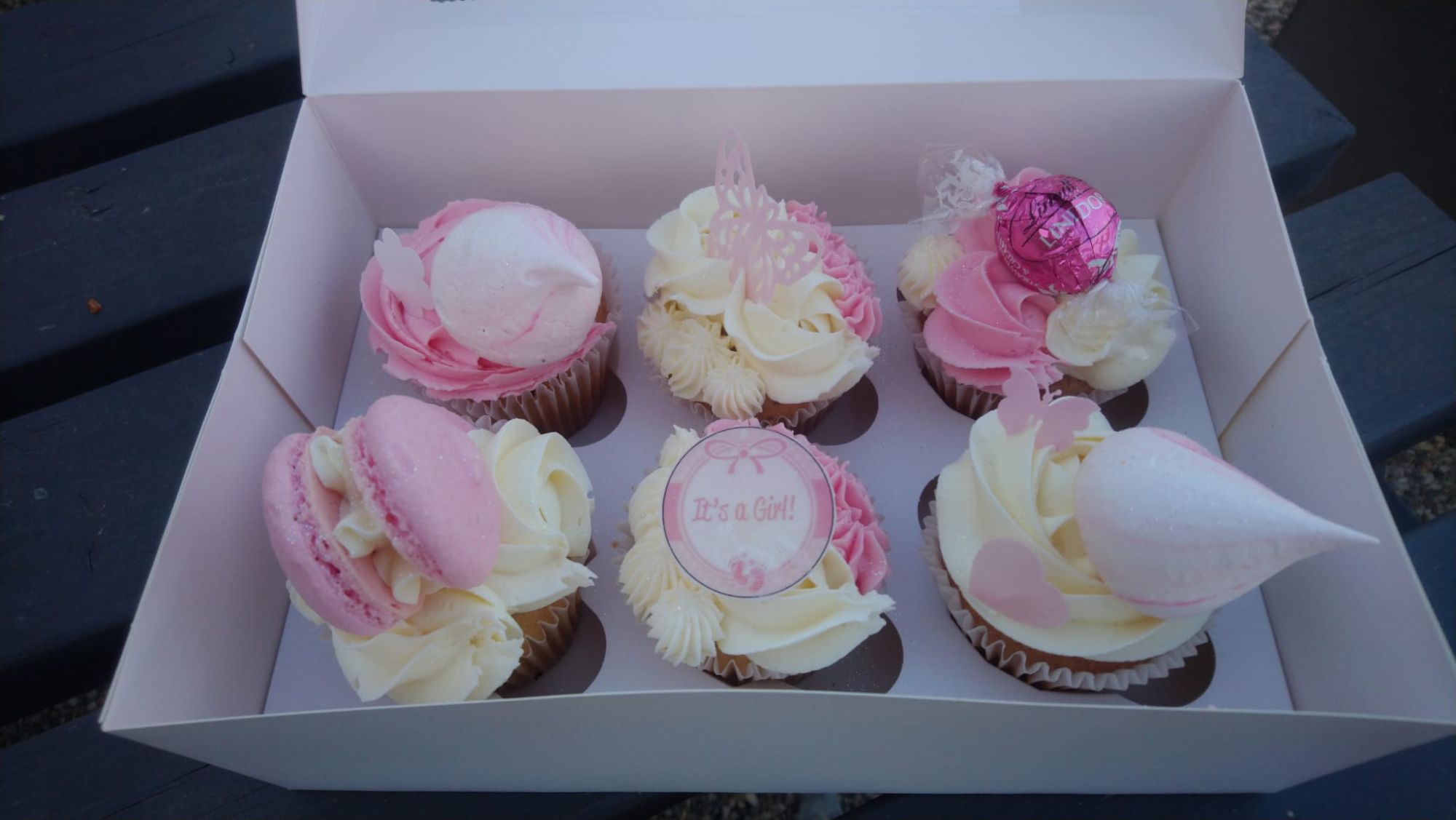 Great as a gift, to add to a dessert table, for party bags, corporate launches, fund raisers.
Whatever you need your cupcakes for, we've got a design that'll fit the occasion. Prices will depend on the level of decoration and the quantity you order. Call us, we're happy to help.