Goats Cheese + Beef Tomato Open Sandwich
A perfect light lunch, this receipe uses our Beetroot bread, with Rosary Goats Cheese and Jules & Sharpie Hot Redcurrant sauce.
Toast your slice of beetroot bread rub with a garlic clove if it takes your fancy then add a splash of Duchess Rapeseed Oil. Layer slices of beef tomato and red onion if you like top with generous slices of Capricorn Goats Cheese, pop under the grill until the cheese is soft. Serve with Jules and Sharpie Red Current Jelly. Delicous!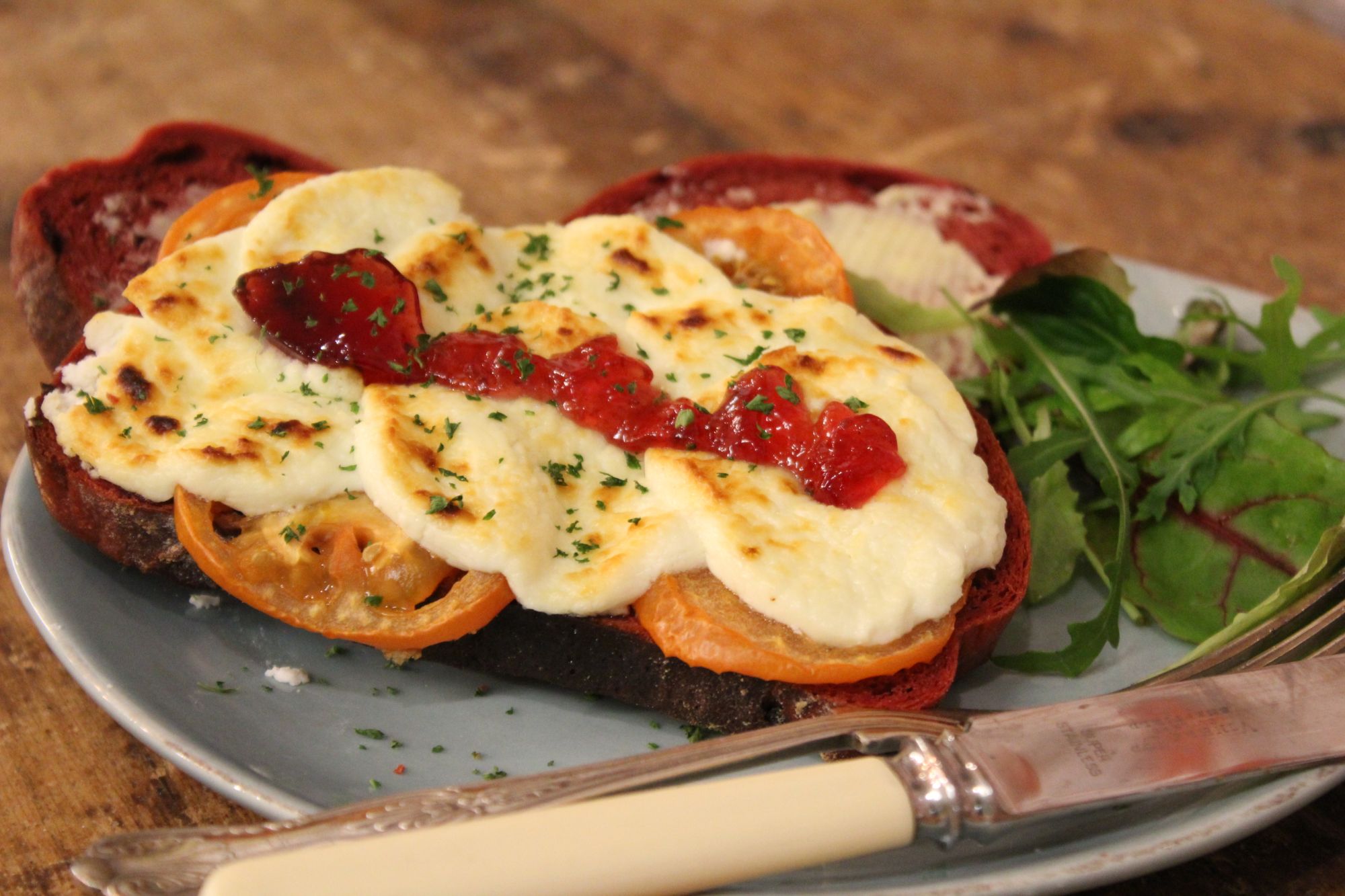 A good wedge of Camembert and Snowdonia Black Bomber, served with chunks of six seed bread, a beautiful fresh apple and chutney.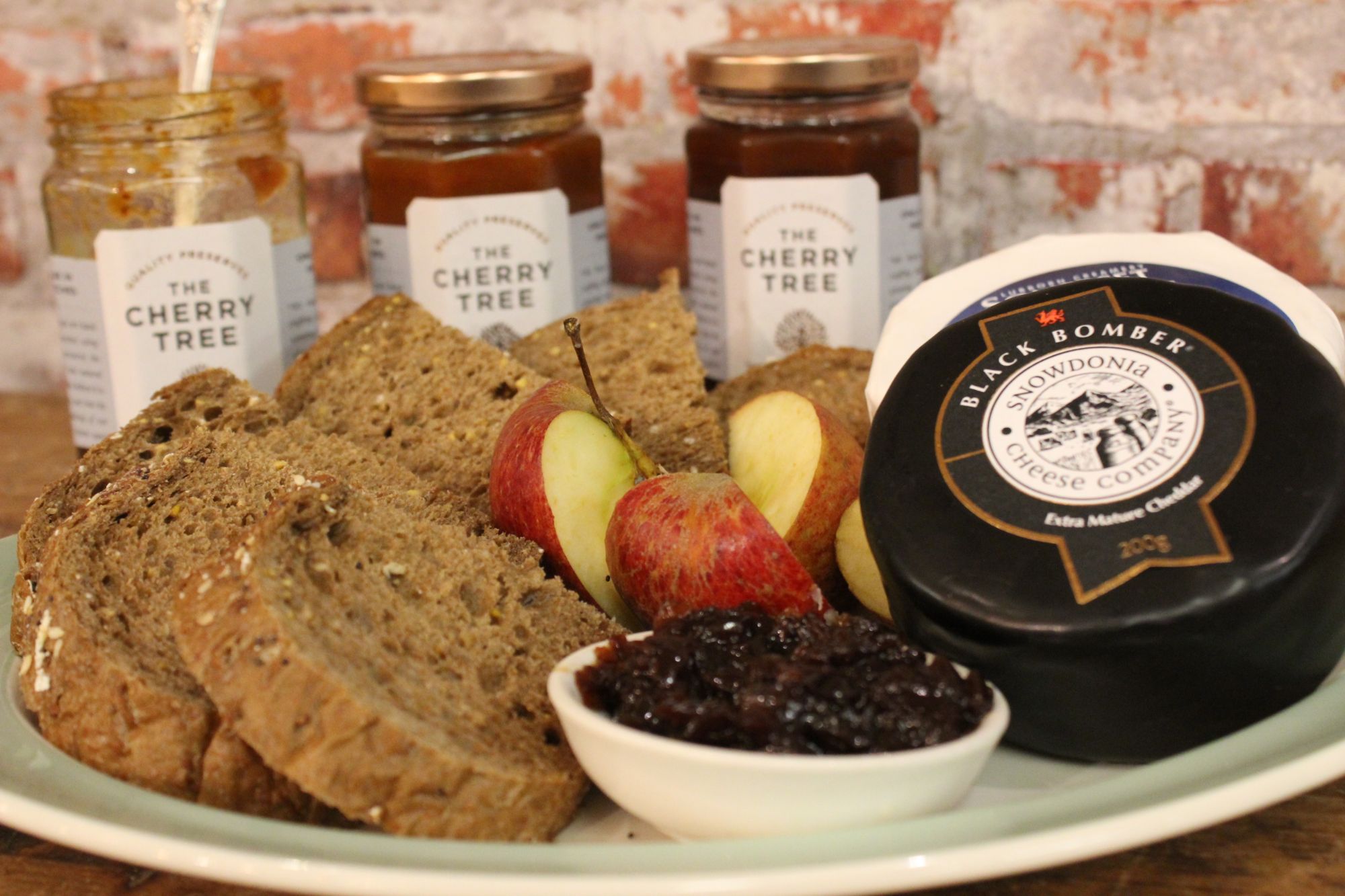 Toast some Date + Walnut Bread, or your favourite savoury bread, and spread generously with delicious salted butter. Add you favourite pâté, and serve with cornichons and pickled onions.
Our favourite pâté is ostrich and blueberry, but try any of the Ballancourt ones. Enjoy!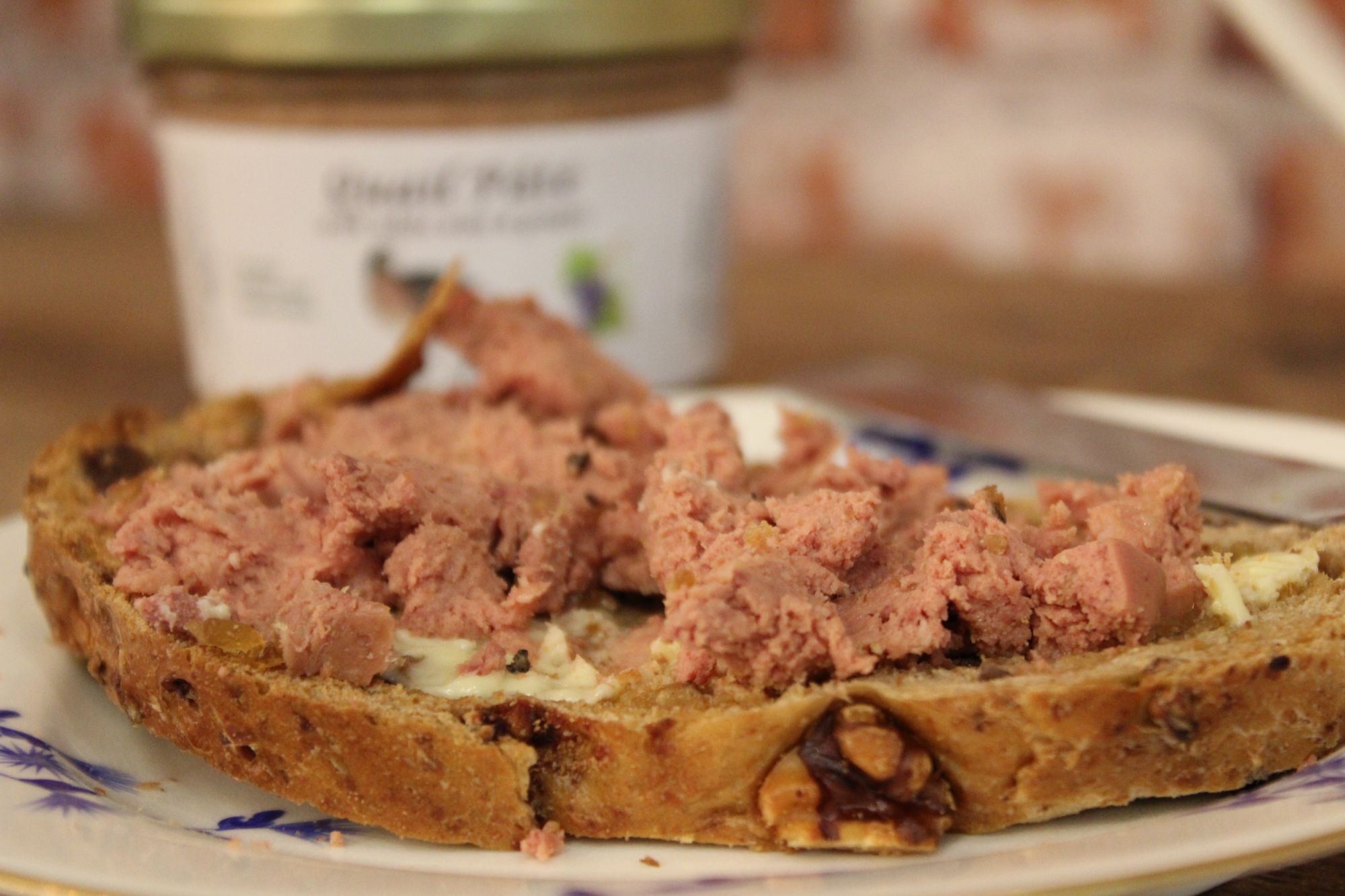 Coronation Chicken Sandwich
Mix together a dollop of mayonaise, Tiptree Mango Chutney and a pinch of curry powder - to taste. Stir in some leftover cooked chicken and pile onto the Indian inspired Turmeric bread.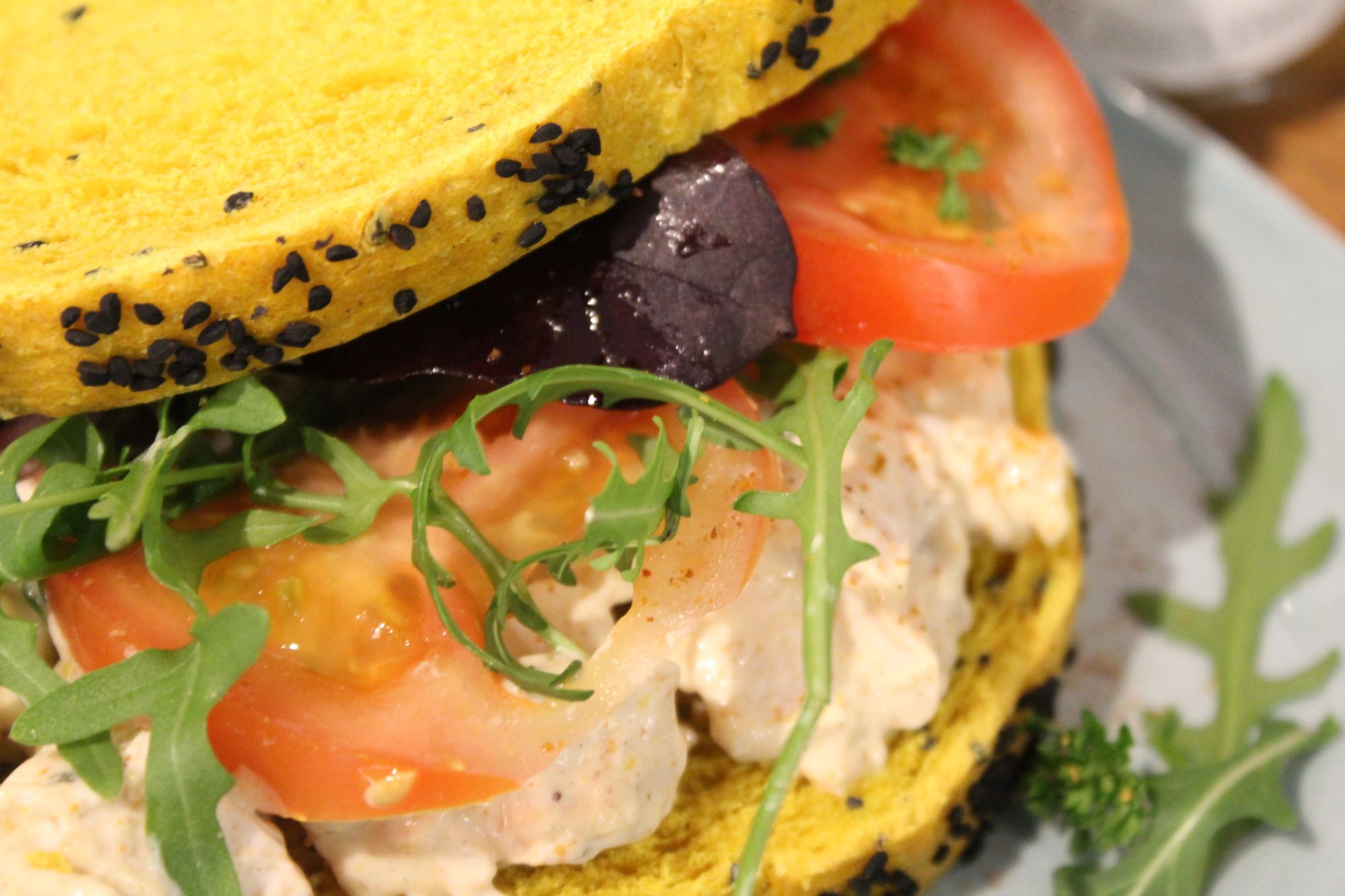 Either tear any left over bread into small bite size chunks or cube your bread with a knife, drizzle with rapeseed oil and perhaps garlic if you like and add a few mixed herbs. Place on a baking tray and bake until golden. Store in a screw top jar.
Sprinkle on soups of eat as a healthy alternative to crisps.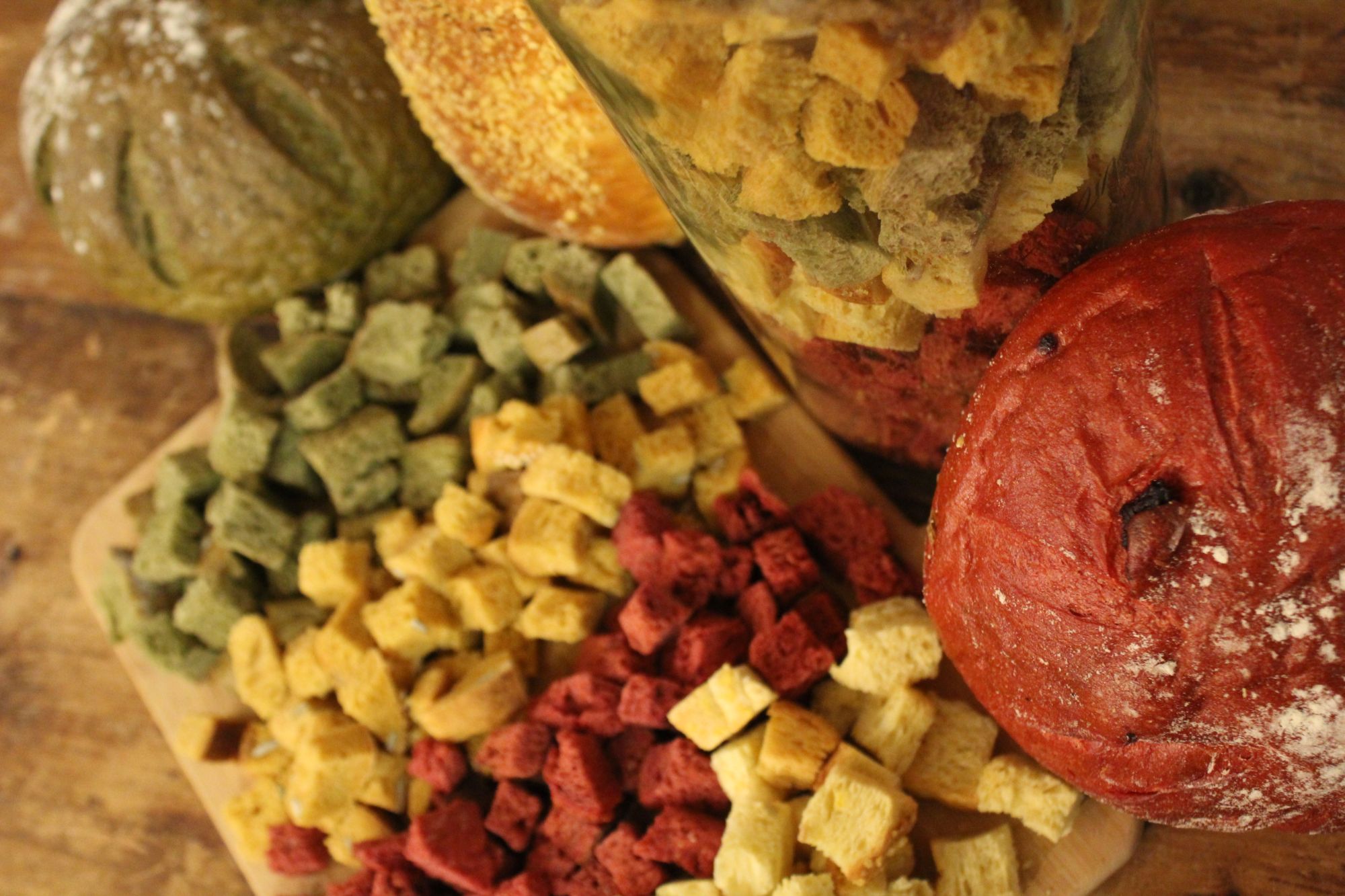 Our Guinness bread, made with the world famous black stout, pairs beautifully with Cooleeney soft cheese. Spread the cheese over the bread, and add a dash of Jules & Sharpie Pear Chutney.