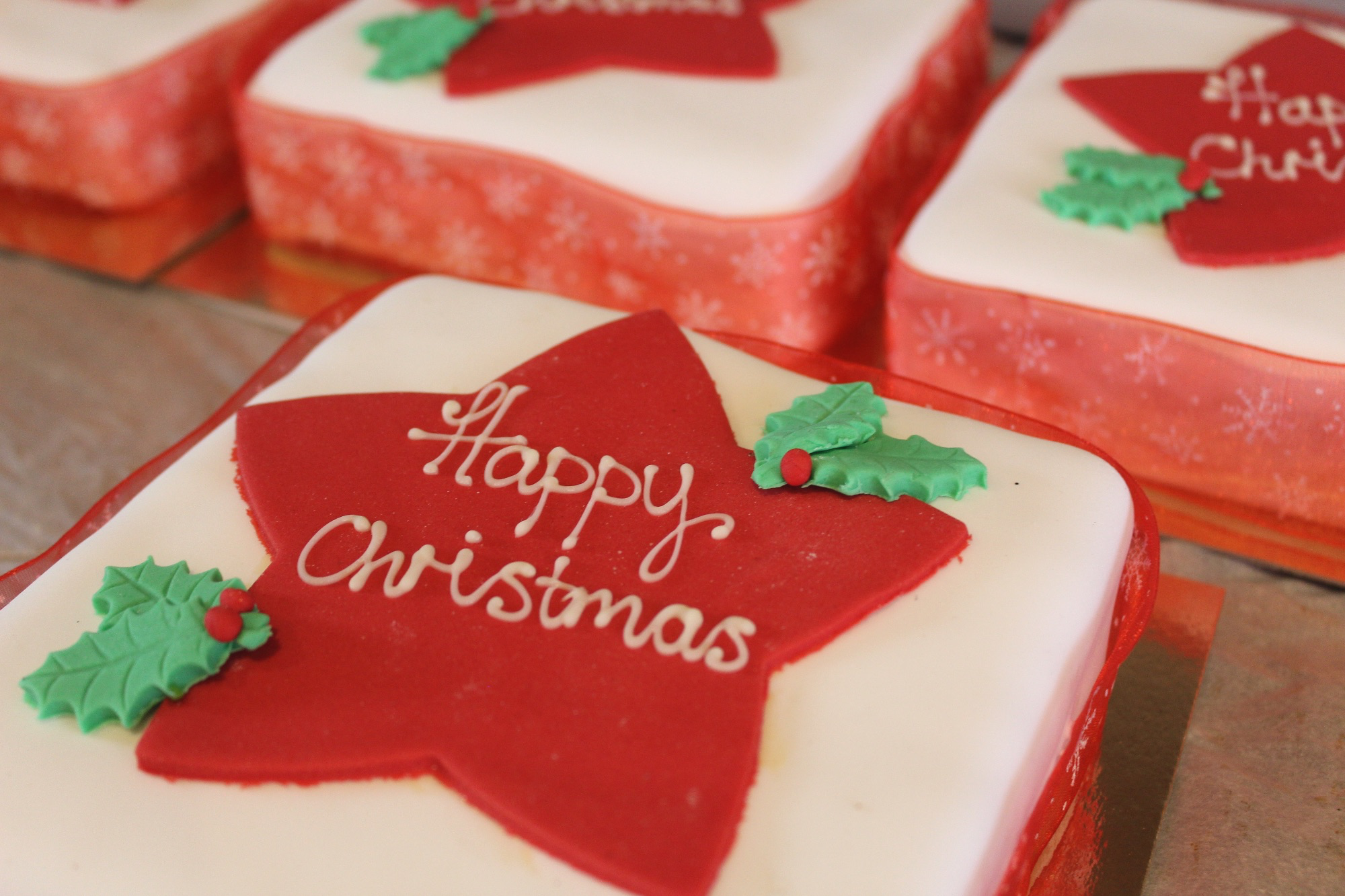 Elfyn and the bakers made all our chirtsmas cakes using our traditional recipie some months ago, since then they have been 'feeding' them with brandy while they mature.
each one contains a seasonal mix of dried fruit, raisins, glace cherries and are perfectly baked before being glazed with apricot. Our bakers then add almond Marzipan, before icing them and hand finishing.
We have made only 50 in total, and they are going quickly. if you would like a christmas cake, please visit us in the bakery and collect yours as soon as possible.
Enjoy our 8" cutting cakes best serving 10-12 people, perfect for getting you in the mood for chirstmas with our festive elf cake covered in red and green buttercream, as well as our gingerbread cake with festive decorations and the Apple, Cinnamon and Salted Caramel.
We also offer a range of traditional cutting cakes including our favourable Lemon Drizzle and Carrot cake, as well as the Mint Aero, Red Velvet, Jammie Dodger and Coffee and Walnut.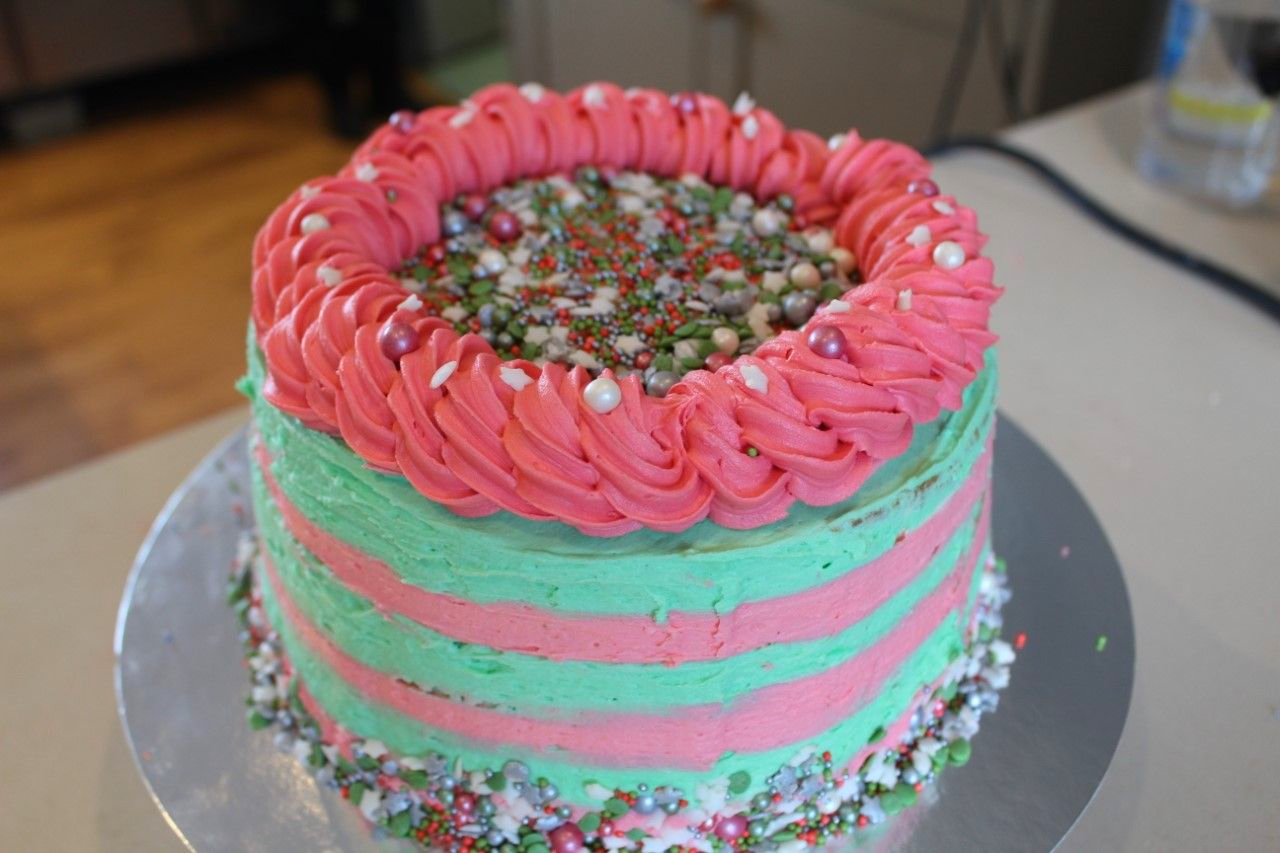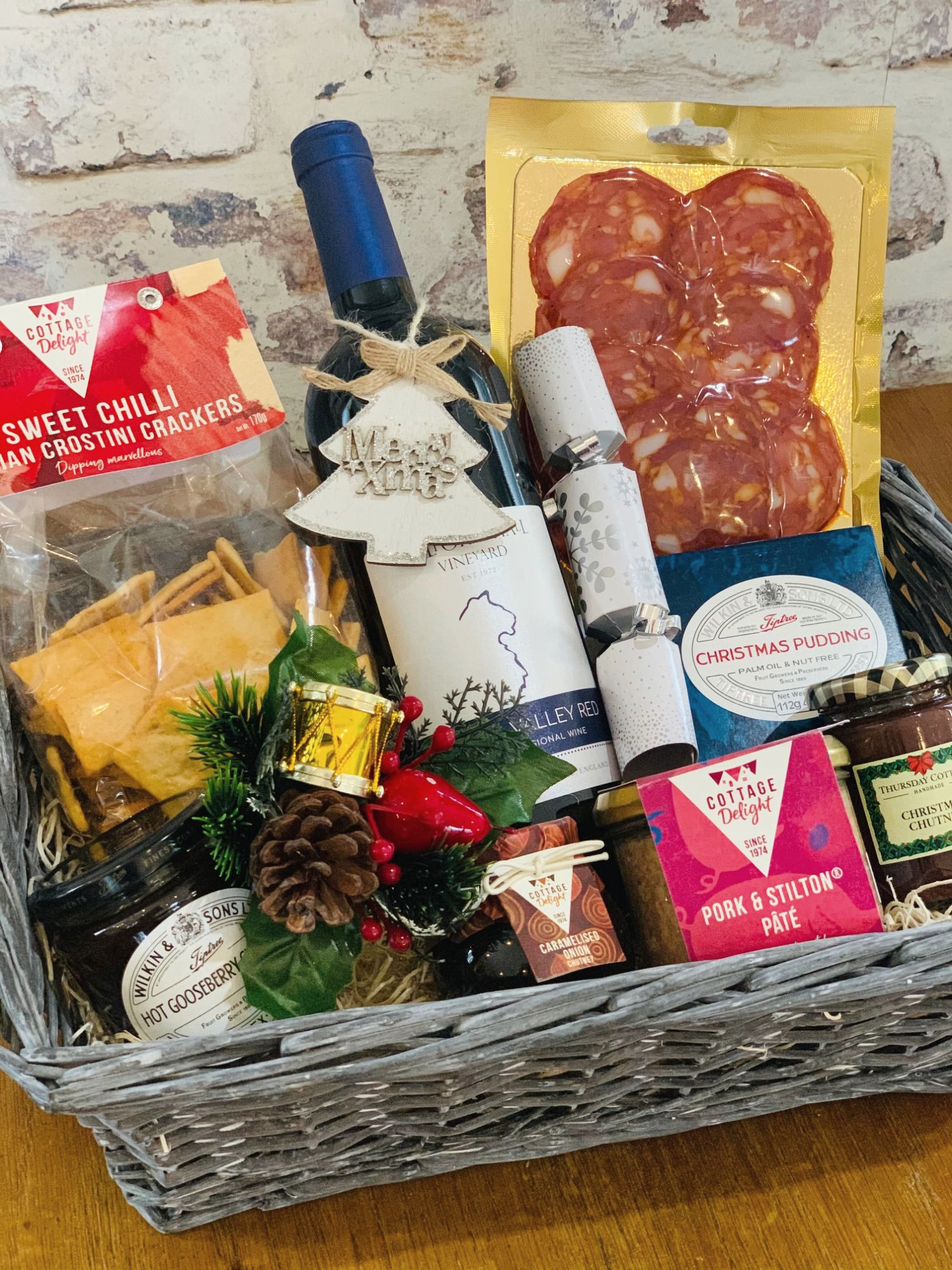 Choose from our handpicked items in the farm shop and we can carefully display them in a gift basket and wrap them with cellophane, tailor made and individually priced.
We also stock pre made hampers made by cottage delight, inclduing their cheese board classics, which is great for cheese lovers, the perfect pate, which includes two handmade pates, and the fabulously fruity classics, which includes three different types of jams and a sweet butter curd - all pair with the crunchy chocolate biscuits perfectly.