Marriage's are a family run flour millers, based in Chelmsford since 1824. Marriage's mill premium quality flour for bread making, cakes and pastry. We use their flours in our baking and stock the range for you to take home and use in your own kitchens.
Marriage's organic flours are certified by the Organic Food Federation. Much of the British wheat Marriage's use is sourced from local Essex farmers and from the Marriage family's own farms.
The Tiptree story begins around the early 1700s with Trewlands, the farm that was later to become the main site for jam-making in the Essex village of Tiptree. Wilkin & Sons have gone from strength to strength producing their excellent jams and supplying many countries around the world. A renewed focus on home-grown fruits has helped the farm to flourish and today, it grows more fruit than ever.
We have their range of jams and sauces available on our shelves in the Deli shop.
The first 'Tiptree' conserves were made in 1885 on the Tiptree estate and are still made here to this day. Fruit crops include strawberries, mulberries and damsons to name but a few. Our signature fruit is the Little Scarlet strawberry, a tiny wild variety, originally brought to the UK by the Wilkin family in the early 1900's. We believe that we are unique in the world in growing this difficult crop, but it is worth it for the quality of conserve it provides.
We received our first Royal Warrant from George V in 1911 and remain Royal Warrant holders as purveyors of 'Tiptree' products to Her Majesty, Queen Elizabeth II.
'Tiptree' products can now be found in over seventy countries, on luxury cruise liners, in five star hotels and on top airlines.
The Borderfields story began in Northumberland in 2005, when local farmers co-operative from either side of the Scottish Border came together to create a premium cold pressed rapeseed oil from their crops. Production of a high quality, simple, tasty product was their collective aim and with this, Borderfields was born..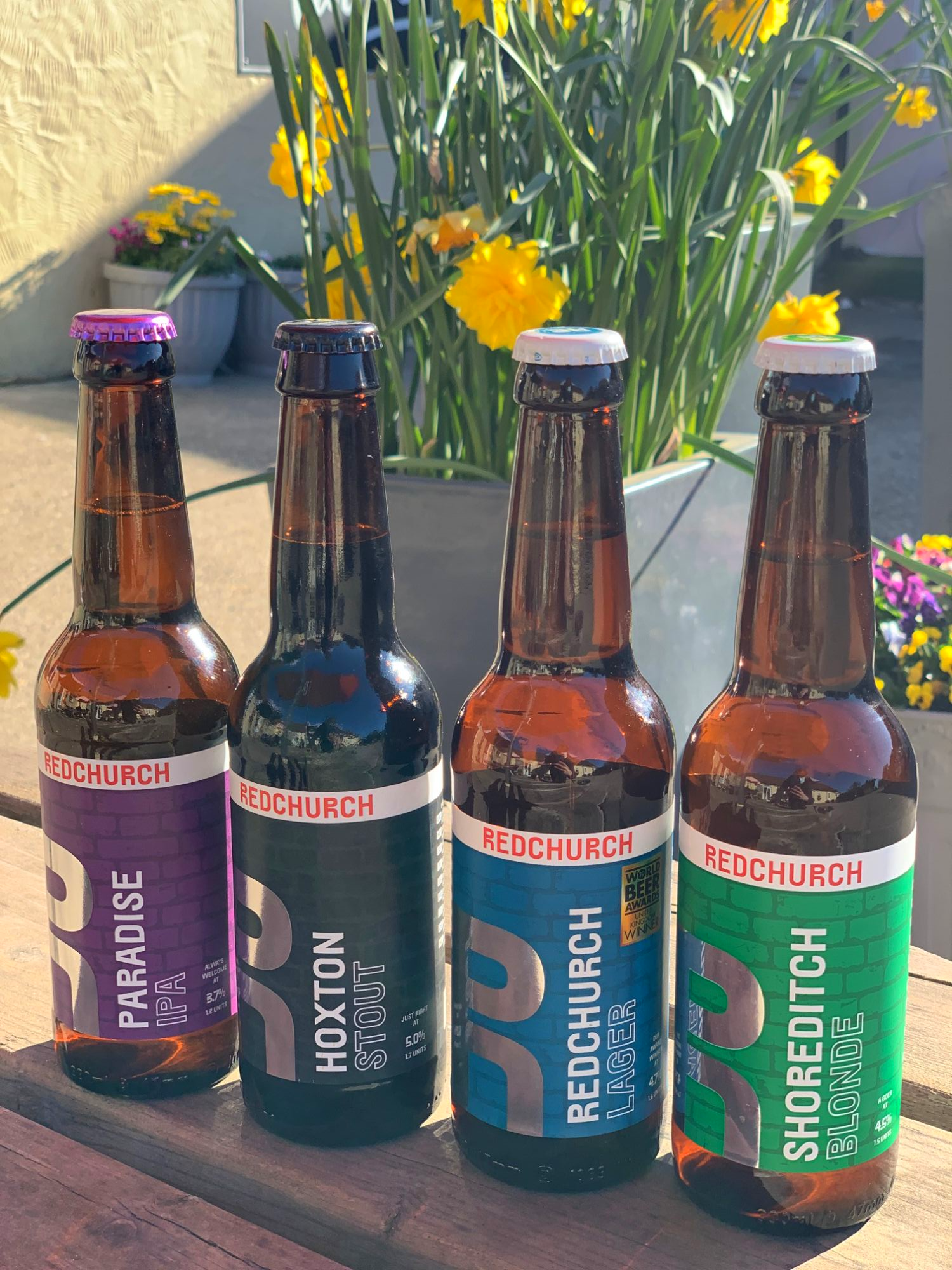 Redchurch is an independently owned, SALSA accredited, award winning UK brewery, committed to creating delicious, high quality beers. Their approach is simple, exceptional beers brewed with respect for the process and flavour.
Redchurch Brewery was founded in Redchurch Street, Shoreditch, London in 2011. Growth in sales led to a move to a purpose built modern 18,000 sq ft brewing facility located here in Harlow, Essex.
All of our sausages are made onsite daily with the finest ingredients & utmost care. Our unique range of sausages are created with our own recipes using the very best seasoning and flavours. We make an extensive range of sausages, traditional and not so traditional and we also encourage customers to invent their own!
Our pork is whole-shoulder Red Tractor Approved pork from one Essex Farm, who grow all their own feed and have the highest animal welfare standards possible. We believe you will not find a better tasting Gourmet Sausage in the UK. With over 30 years of experience in sausage making we have won over 50 awards for recipes we have developed.